When everything just works
Our idea is simple: your IT should work for your business rather than the business for IT. How do we do it? We offer you a complete, integrated, ready to use solution rather than disparate components you have to fit together. Top tier data centers, unbeatable network solutions and an automated management system to make it ridiculously easy to control.
---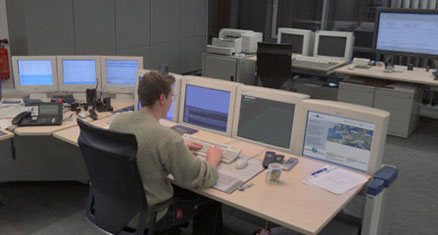 A different kind of data center
High performance gear. All services in all locations
We've filled our global data centers with first class computing, storage, and networking gear. Each location is built, outfitted, and operated the same, so you get the exact same capabilities and availability anywhere in our footprint.
---

A network of networks
Fast, resilient, and seamless around the world
Our data centers are connected by the industry's most advanced network within a network, which integrates distinct public, private, and internal management networks to deliver lower total networking costs, better access, and higher speed. 2 Tbsp between locations. Less than 40 ms of latency into the private network from locations around the world.
---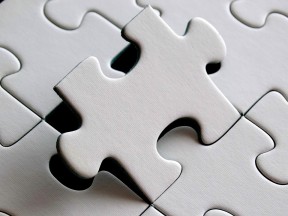 All-in-one automated platform
All services in a single management system. All API-driven
Our data centers and network share a single, proprietary management system. One tool that ties together and lets you control everything—every bare metal server, virtual server, storage device, you name it—in a single pane of glass. All accessible by API, portal, and mobile applications.
---

24/7 Support
Direct access to assistance, advice, and knowledge
The most powerful infrastructure on the most powerful cloud platform should also include the best support in the industry. Our technical support team, data center operations staff and our certified engineers are on-site 24/7 and are available via ticket, live chat, or phone when you need to speak with someone directly at no additional cost to you.
---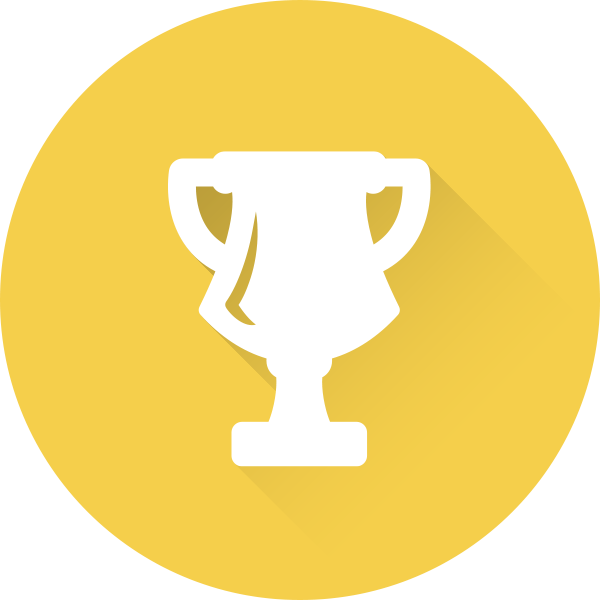 Competitive Total Cost of Ownership
Delivering better performance and lower costs than on-premises IT
Moving your IT infrastructure onto the DWTI platform may save thousands in capital expenditures and operating expenses. Use our Total Cost of Ownership (TCO) tool to configure the infrastructure you need, and compare costs of DWTI with the expenses of traditional on-premises implementations.
---
The place data call home
We know data are important to you. That is why we treat data with the same care banks treat money. Any of our global data centers is a safe place to deposit data, offers easy ways to access it and can be managed efficiently from anywhere.
How do we do it? By using top quality computing, storage, and networking gear. By having truly global data centers. By carefully selecting the tech experts that do all of this work flawlessly. Our numbers speak for themselves: 2 Tbsp between locations; less than 40 ms of latency into the private network from locations around the world.
---
Example Data Center Environment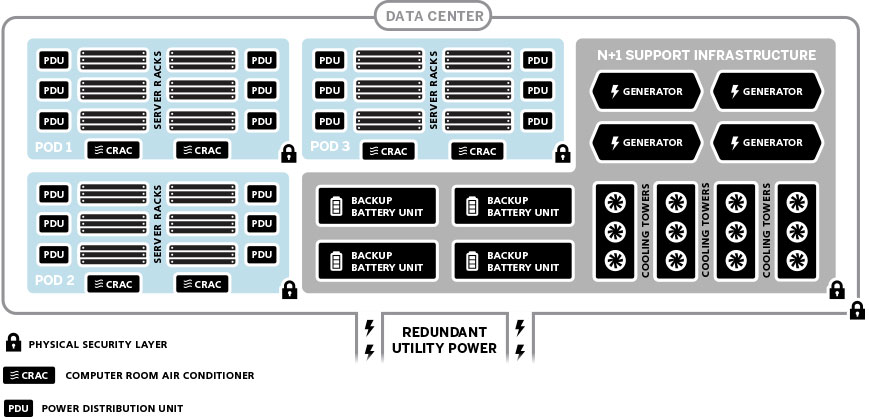 Standardized Pod Design
Standardized, best-practices-based facilities
Each data center facility features one or more pods, each built to the same specifications with best-in-class methodologies to support up to 5,000 servers. Leveraging this standardization across all geographic locations, we optimize key data center performance variables including: space, power, network, personnel, and internal infrastructure.
Redundant, Best-in-class Infrastructure
Redundant power, cooling, and network carriers
All DWTI data centers maintain multiple power feeds, fiber links, dedicated generators, and battery backup. They are built from industry-leading hardware and equipment, ensuring the highest level of performance, reliability, and interoperability. We regularly inspect and test our redundant n+1 power and cooling resources to guarantee stability in our data center pods.
---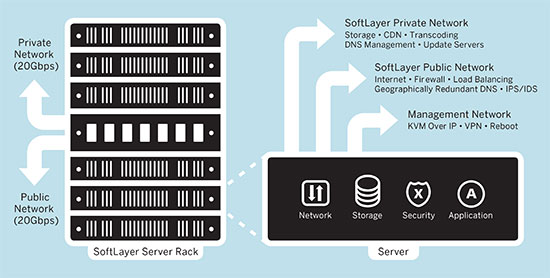 High Performance Rack Architecture
Better power, bandwidth, and support for each server
We've designed our racks to provide high bandwidth, ample power, simplified system deployment, and faster issue resolution. Each rack has 40Gbps of connectivity right to it—20Gbps to the private network, 20Gbps to the public network—for exceptional and consistent network performance for every system.
---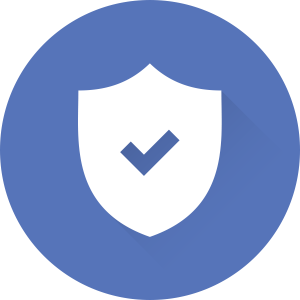 Compliance, Controls, and Security
24/7 on-site security. Rigorous controls. Peace of mind
Every location is hardened against physical intrusion, and server room access is limited to certified employees. All of our controls (inside and outside the data center) are vetted by third-party auditors, and we provide detailed reports for our customers' own security certifications. The most sensitive financial, healthcare, and government workloads require the unparalleled protection DWTI provides.
---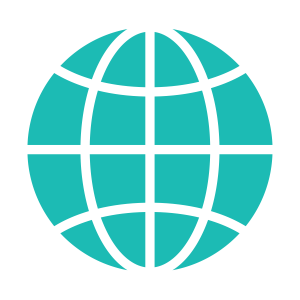 Global Footprint
More data centers. In more locations. Around the world
With data centers across North America, Europe, and Asia, customers can provision cloud resources where (and when) they need them. Each data center is connected to our global private network, making data transfers faster and more efficient anywhere in the world. DWTI performance, flexibility, and control isn't just on demand, it's also just around the corner.
---
All DWTI data center facilities include:
n+1 UPS Battery Backup Units
n+1 Backup Power Generators
n+1 Cooling Infrastructure
Pre-Action Dry Pipe Fire Suppression
Multi-Level Access Control
Server Capacity
Physical Access Control
Amsterdam 01
The Netherlands
8,000+
Proximity badge
+ Biometric
Amsterdam 03
The Netherlands
7,500+
Proximity badge
+ Biometric
Chennai
India
9,000+
Proximity badge
+ Biometric
Dallas 01
USA
40,000+
Proximity badge
Dallas 02
USA
19,000+
Proximity badge
Dallas 05
USA
16,000+
Proximity badge
+ Biometric
Dallas 06
USA
19,000+
Proximity badge
Dallas 07
USA
5,500+
Proximity badge
Dallas 09
USA
12,000+
Proximity badge
+ Biometric
Frankfurt
Germany
7,000+
Proximity badge
+ Biometric
Hong Kong
China
8,000+
Proximity badge
+ Biometric
Houston
USA
17,000+
Proximity badge
London
England
8,000+
Proximity badge
+ Biometric
Melbourne
Australia
15,000+
Proximity badge
+ Biometric
Milan
Italy
8,000+
Proximity badge
+ Biometric
Montreal
Canada
10,000+
Proximity badge
+ Biometric
Paris
France
10,000+
Proximity badge
Querétaro
Mexico
10,000+
Proximity badge
+ Biometric
San Jose 01
USA
12,000+
Proximity badge
+ Biometric
San Jose 03
USA
10,000+
Proximity badge
+ Biometric
Sao Paulo
Brazil
9,000+
Proximity badge
+ Biometric
Seattle
USA
10,000+
Proximity badge
+ Biometric
Singapore
Singapore
16,000+
Proximity badge
+ Biometric
Sydney
Australia
7,500+
Proximity badge
+ Biometric
Tokyo
Japan
8,000+
Proximity badge
+ Biometric
Toronto
Canada
12,000+
Proximity badge
+ Biometric
Washington, D.C. 01
USA
12,000+
Proximity badge
+ Biometric
Washington, D.C. 04
USA
10,000+
Proximity badge
+ Biometric
Networks that grow, never in waiting time
We don't believe in networks that are tangled worse than a ball of yarn after a kitten plays with it; do you? Our networks segregate public, private, and management traffic travel by routing them across separate network interfaces, making their management straightforward and their security exemplary. They are also scalable: adding new components to the network or growing it´s size is never a problem. Our networks are never slow. With upwards of 2,000 Gbps of connectivity between data centers and network points of presence (PoPs), multiple 10Gbps transit connections at each location as well as peering links to additional service providers and access networks, we make sure the servers wait on you and never vice versa.
---
Network Details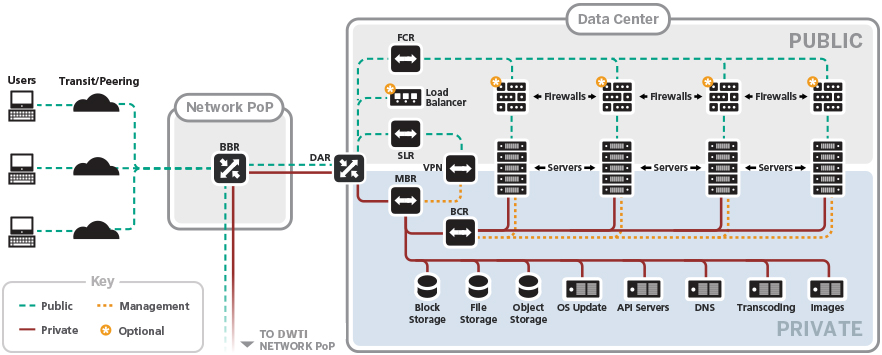 Public Network

Every data center and network PoP has multiple 10Gbps connections to top-tier transit and peering network carriers. Network traffic from anywhere in the world will connect to the closest network PoP, and it will travel directly across our network to its data center, minimizing the number of network hops and handoffs between providers. Inside the data center, we offer up to ten gigabits per second of bandwidth to individual servers to meet even the most demanding network-intensive workloads.
Unmetered inbound bandwidth
Multiple internet backbone connections
Automated IP routing and management
Servers available with port speeds up to 10Gbps
Geographically redundant DNS
Private Network

All DWTI data centers and PoPs are connected by our private network backbone. This private network is separate from the public network, and it enables you to seamlessly connect your services in DWTI data centers around the world. Move data between servers at no cost, and take advantage of our update and patch servers, software repositories, backend services, and more without interfering with public network traffic.
Unmetered bandwidth
Secure, customer-configurable private VLANs
Free server-to-server cross connects
Private Local DNS Resolvers
Centralized storage resources
Servers available with port speeds up to 10Gbps
Management Network

In addition to the public and private networks, each DWTI server is connected to an out-of-band management network. This management network, accessible via VPN, allows access to your server independently of its CPU, firmware and operating system for maintenance and administration purposes. Perform OS reloads, power-cycle your server, or simply use the IPMI connection to watch your server boot up as though you were standing in the data center with a keyboard, monitor, and mouse physically connected.
Unmetered bandwidth
Gigabit port speed
OS reload and OS change servers
Control the power to your server
Use KVM over IP
---
Best-in-class Network Infrastructure

Our network is built on best-in-class networking infrastructure, hardware, and software with exceptional bandwidth and connectivity for the highest speed and reliability. Every upstream network port is multiple 10G or 40G and every rack is terminated with multiple 10G or 40G connections to the public Internet and multiple 10G or 40G connections to our private network.
Juniper Networks backbone infrastructure
Cisco and Arista Networks datacenter infrastructure
Arbor Peakflow Traffic Analysis
DDOS Protection utilizing multiple vendors
---
IPv6 Support

DWTI has provided native IPv6 support to our publicly available services since December 2008. DWTI does not have to worry about tunneling to carry IPv6 over IPv4 networks, which in turn means that our networks are not limited by the diminishing pool of IPv4 addresses. In addition, our support personnel are IPv6 savvy today.
---
Peer with DWTI

If you want to establish a direct peering connection with DWTI in one of our network PoPs, you'll need to read up on our peering policy and reach out to our network operations team for more information.
---
Network Connectivity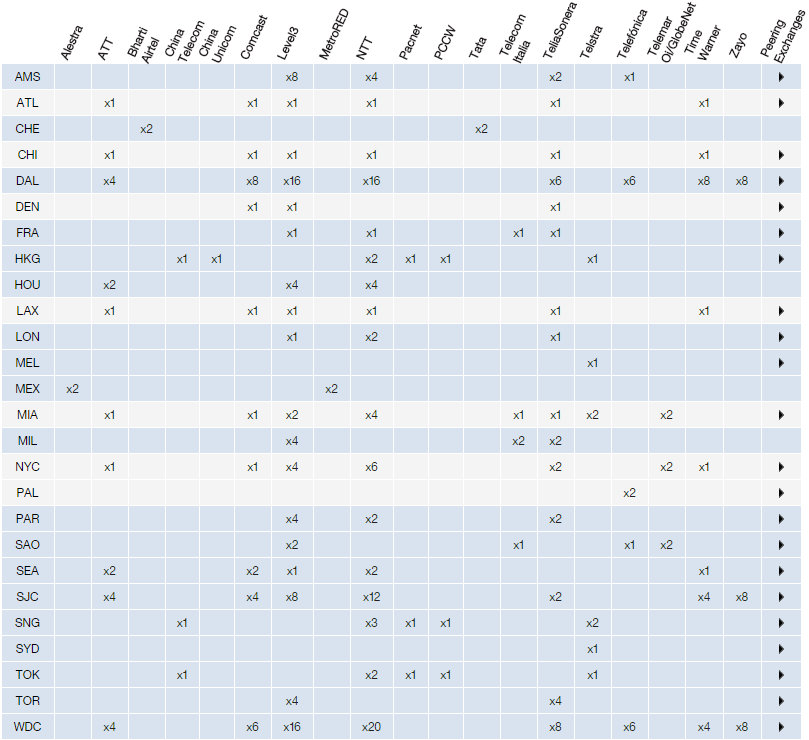 Location includes data center(s) | Number indicates quantity of 10Gbps connections
Network Operations Center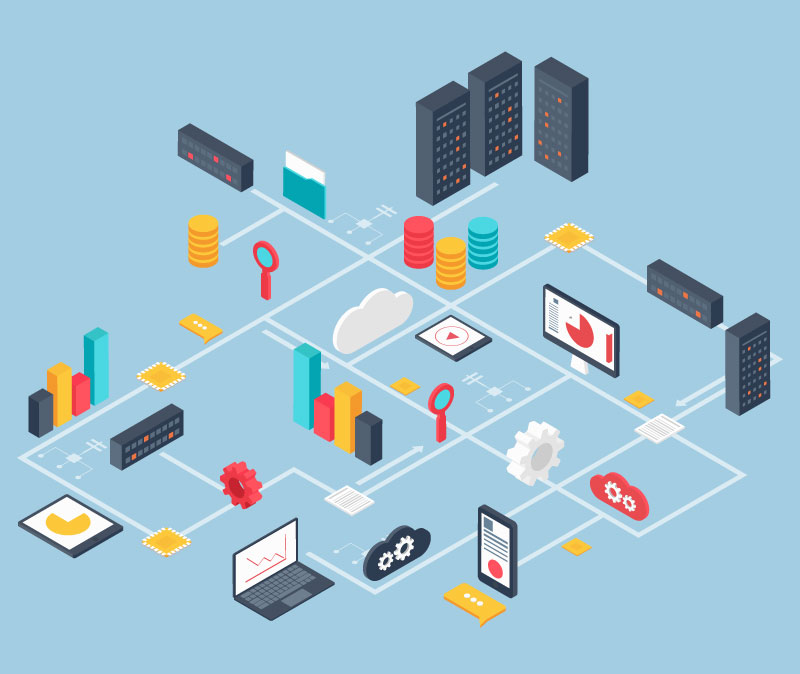 To provide network operational redundancy, our dedicated Network Operations Team is staffed on-site 24/7 in multiple locations around the globe monitoring the health of the networks. Should an incident or network infrastructure related challenge arise, they are on the front line of defense ensuring the network is operating at peak performance.
All DWTI products and services include access to our technical support team via ticket, live chat, or phone. If customers have questions about the DWTI network or need help from a networking expert, technical support will coordinate with the Network Operations Center (NOC) and network engineers to assist.
DWTI equals global
With DWTI, you get the same exceptional services wherever you may be. Truly global is when borders don't count, and distance is irrelevant. We make that happen.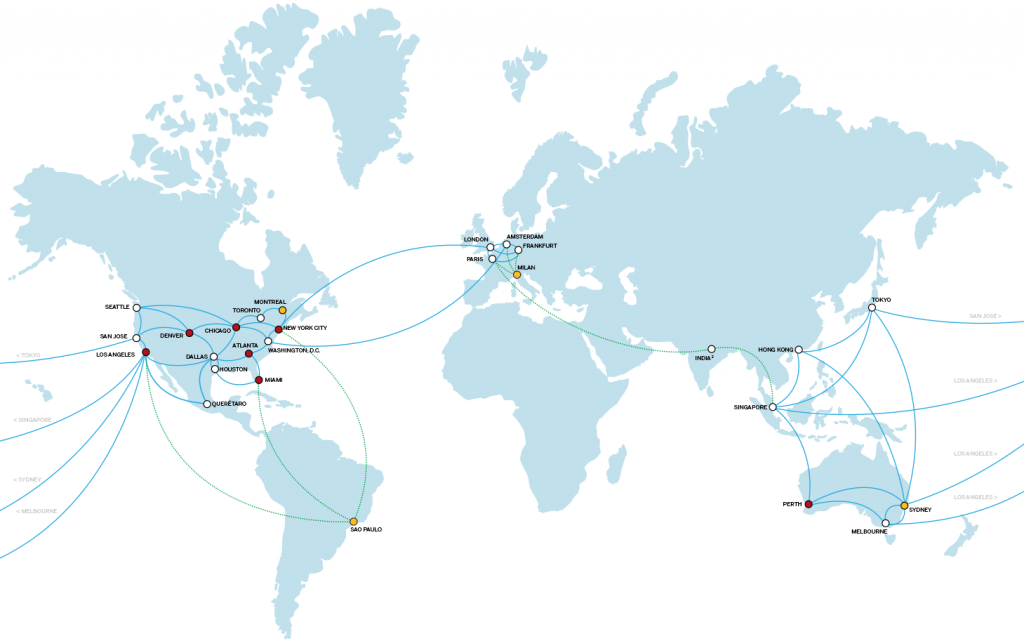 Full support anytime
Assistance, advice, and expertise
Our services are a fusion of the most powerful infrastructure and a top team of experts. This is why we can boldly offer technical support at any time, regardless of time zones or holidays.