Networks That Grow, Never in Waiting Time
We don't believe in networks that are tangled worse than a ball of yarn after a kitten plays with it, do you?
Our networks segregate public, private, and management traffic travel by routing them across separate network interfaces, making their management straightforward and their security exemplary. They are also scalable: adding new components to the network or growing its size is never a problem.
Our networks are never slow. With upwards of 2,000 Gbps of connectivity between data centers and network points of presence (PoPs), multiple 10Gbps transit connections at each location as well as peering links to additional service providers and access networks, we make sure the servers wait on you and never vice versa.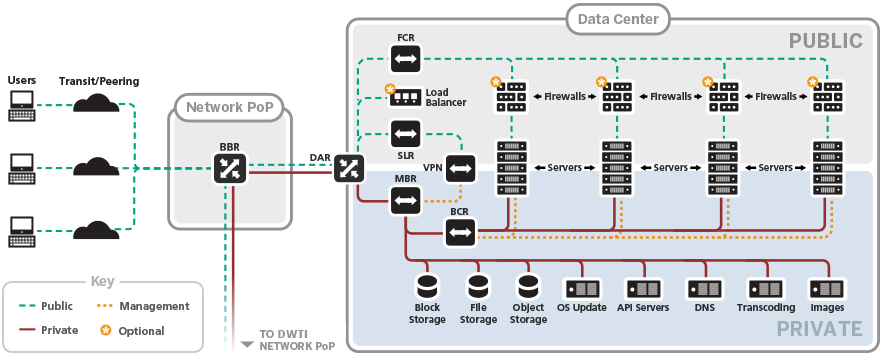 Public Network
Every data center and network PoP has multiple 10Gbps connections to top-tier transit and peering network carriers.
Network traffic from anywhere in the world will connect to the closest network PoP, and it will travel directly across our network to its data center, minimizing the number of network hops and handoffs between providers.
Inside the data center, we offer up to ten gigabits per second of bandwidth to individual servers to meet even the most demanding network-intensive workloads.
Unmetered inbound bandwidth
Multiple internet backbone connections
Automated IP routing and management
Servers available with port speeds up to 10Gbps
Geographically redundant DNS
Private Network
All DWTI data centers and PoPs are connected by our private network backbone.
This private network is separate from the public network, and it enables you to seamlessly connect your services in DWTI data centers around the world.
Move data between servers at no cost, and take advantage of our update and patch servers, software repositories, backend services, and more without interfering with public network traffic.
Unmetered bandwidth
Secure, customer-configurable private VLANs
Free server-to-server cross connects
Private Local DNS Resolvers
Centralized storage resources
Servers available with port speeds up to 10Gbps
Management Network
In addition to the public and private networks, each DWTI server is connected to an out-of-band management network.
This management network, accessible via VPN, allows access to your server independently of its CPU, firmware, and operating system for maintenance and administration purposes.
Perform OS reloads, power-cycle your server, or simply use the IPMI connection to watch your server boot up as though you were standing in the data center with a keyboard, monitor, and mouse physically connected.
Unmetered bandwidth
Gigabit port speed
OS reload and OS change servers
Control the power to your server
Use KVM over IP
Best-in-class Network Infrastructure
Our network is built on best-in-class networking infrastructure, hardware, and software with exceptional bandwidth and connectivity for the highest speed and reliability.
Every upstream network port is multiple 10G or 40G and every rack is terminated with multiple 10G or 40G connections to the public Internet and multiple 10G or 40G connections to our private network.
Juniper Networks backbone infrastructure

Cisco and Arista Networks datacenter infrastructure

Arbor Peakflow Traffic Analysis

DDOS Protection utilizing multiple vendors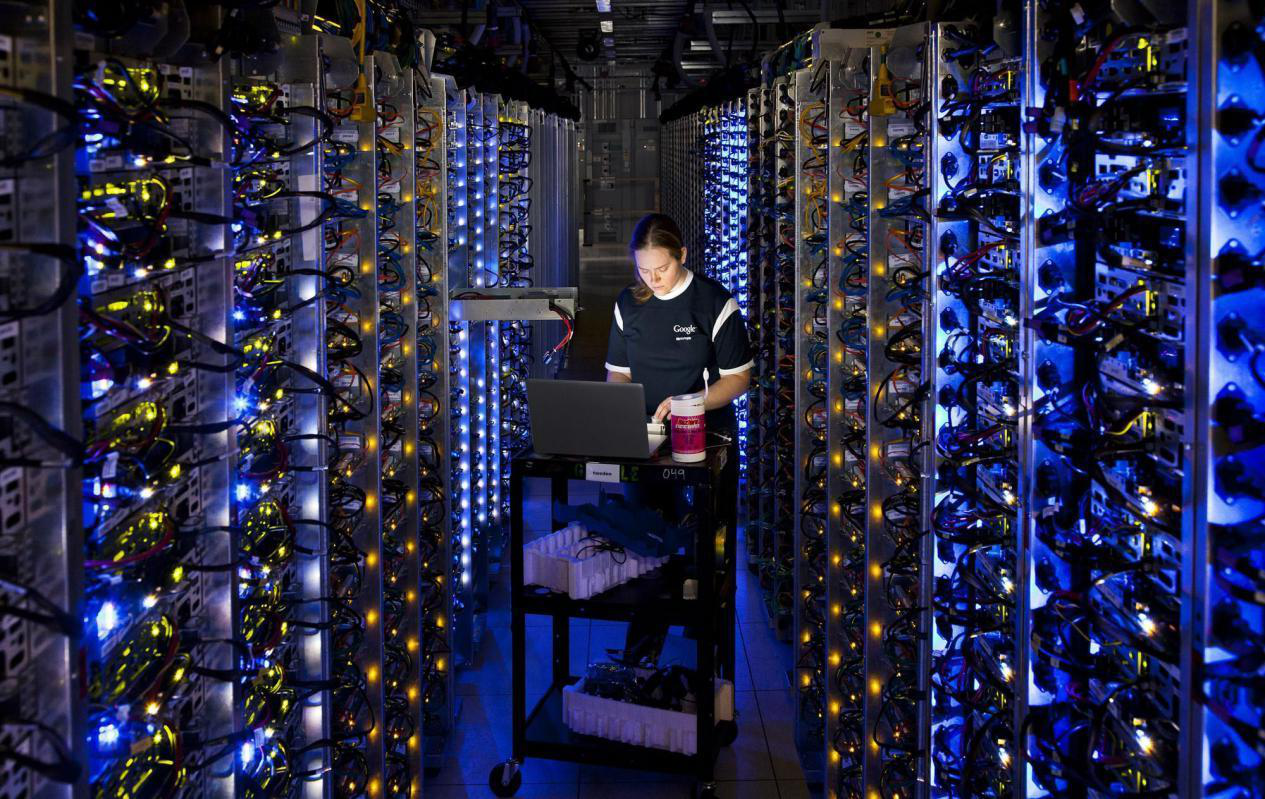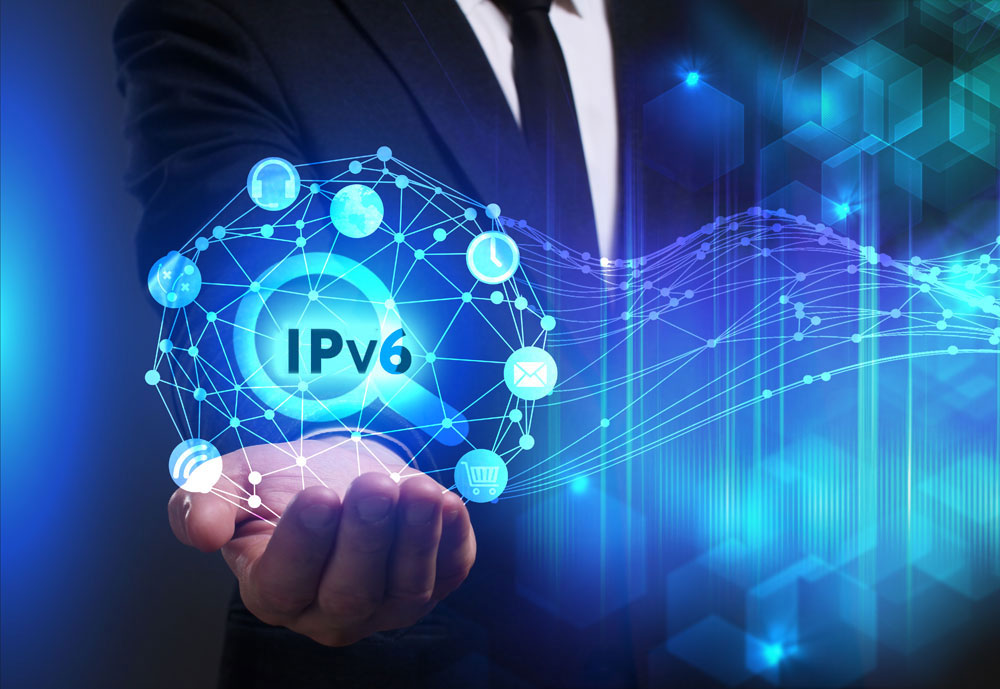 IPv6 Support
DWTI has provided native IPv6 support to our publicly available services since December 2008. DWTI does not have to worry about tunneling to carry IPv6 over IPv4 networks, which in turn means that our networks are not limited by the diminishing pool of IPv4 addresses. In addition, our support personnel are IPv6 savvy today.
Network Operations Center
To provide network operational redundancy, our dedicated Network Operations Team is staffed on-site 24/7 in multiple locations around the globe monitoring the health of the networks.
Should an incident or network infrastructure related challenge arise, they are on the front line of defense ensuring the network is operating at peak performance.
All DWTI products and services include access to our technical support team via ticket, live chat, or phone. If customers have questions about the DWTI network or need help from a networking expert, technical support will coordinate with the Network Operations Center (NOC) and network engineers to assist.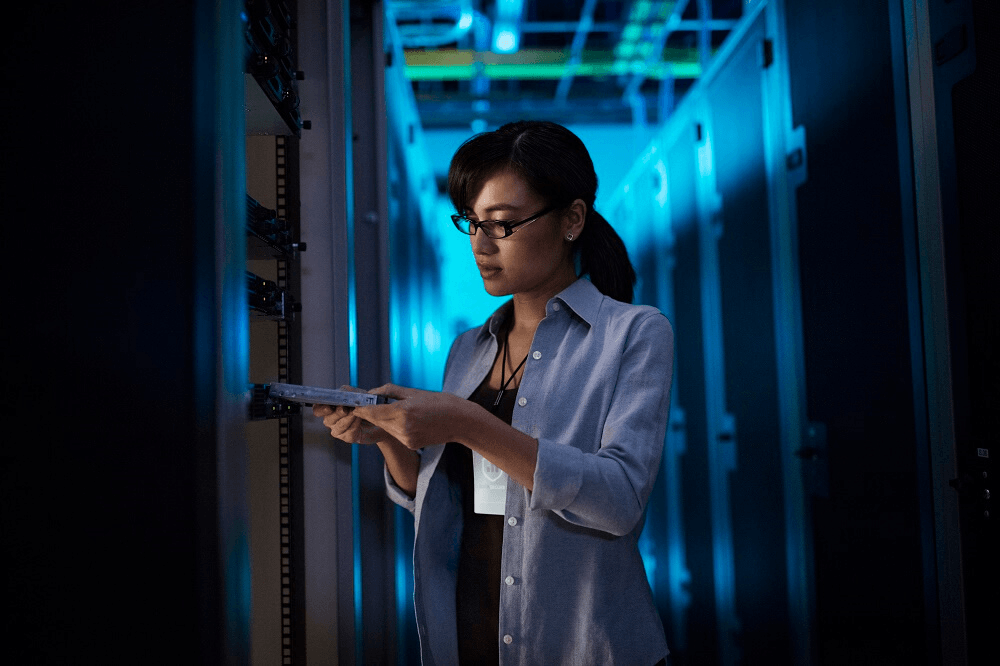 Peer with DWTI
If you want to establish a direct peering connection with DWTI in one of our network PoPs, you'll need to read up on our peering policy and reach out to our network operations team for more information.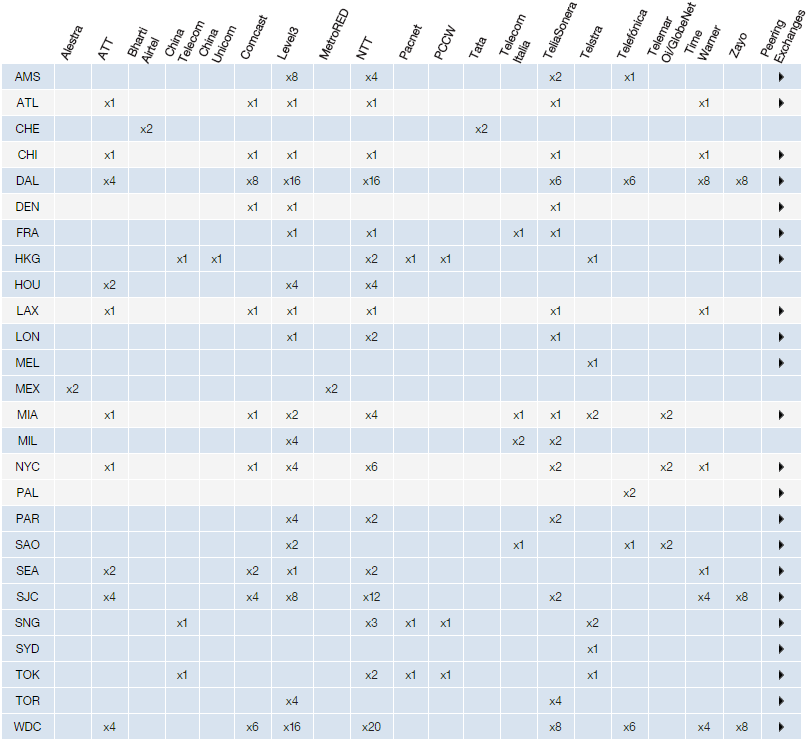 Location in blue includes data center(s) | Number indicates quantity of 10Gbps connections