Support
With us, the chances of you having a problem are minimal. Even if you do, we have that fully covered: a panel of DWTI gurus, available via ticket, phone, and live chat.
So, while we hope you never have a problem, you can rest easy knowing that we've got your back if one ever pops up.
Note: When providing full-service support, DWTI staff will confirm that the product or service is working as originally delivered and provide general guidance.
Customers are responsible for supporting their own data, third-party software, customer-owned devices, and offsite servers and services. Unfortunately, we cannot make configuration changes, manipulate customer data, or customize the product or service.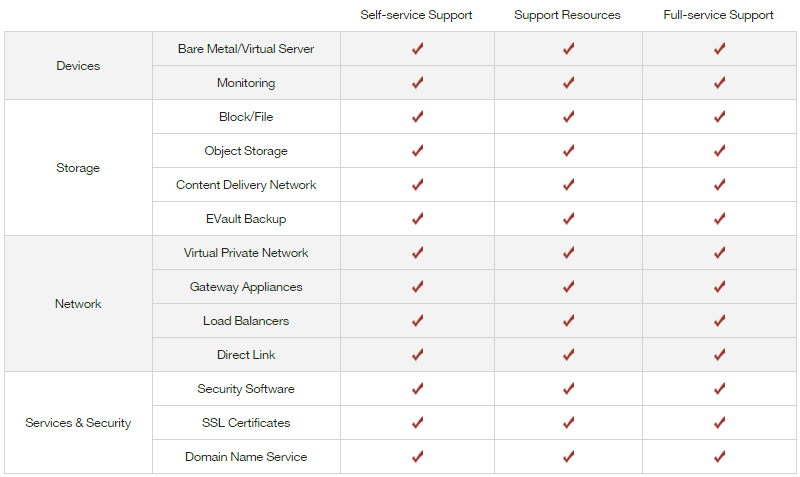 Support Resources
Knowledgebase
Access to FAQs, how-to guides, walkthroughs, and documentation for all products and services
Useful for all levels, from new users to experienced users
Talk cloud with cloud experts
Stay up-to-date with the DWTI news
Learn more about DWTI products and services
Reference DWTI API documentation
Find API code examples and release notes
Get tips and tricks from DWTI developers
Full-Service Support
Phone (855.823.7579)
Dedicated toll-free and local phone support
Rapid initial response, typically within seconds
Tickets
Integrated ticket support is built into our customer portal, enabling interactive troubleshooting with a rapid initial response, typically within 20 minutes
Intuitive user-friendly interface through our customer portal providing up to date status on all open support tickets
The permissions setting allows only specified account users to receive event notifications, perform specified functions, and access secure information.
Chat
Convenient online text chat
Resolves support queries and escalates if needed
Rapid initial response, typically within seconds