Block-level SAN Storage: the Full Suite
Up to 12 Tb in capacity allows DWTI clients to customize their storage fully in response to their workloads while endurance block storage comes with snapshot and replication capabilities and can be provisioned in one of three performance tiers to meet most block-level storage needs.
Need more power for your high-I/O application? At 6,000 allocated IOPS per volume, our performance block storage will not fail you.
Reliable
Trust your data to infrastructure with industry-leading data durability and resiliency.
Efficient
Access storage directly through the operating system reducing latency.
Predictable Billing
Lock-in costs every month. No hidden fees or charges
DWTI Block Storage
Any and all storage demands met
Durable: Our block storage infrastructure protects against data loss and saves you from having to create and manage operating system-level RAID arrays. This durability also means your data is protected during any necessary maintenance and in the event of equipment failure.
Allocated IOPS: Volumes are provisioned with customizable assigned levels of IOPS to meet your workload's unique storage needs. Multiple volumes may be striped together to achieve even better performance.
Concurrent Access and Highly Available Connectivity: iSCSI-based block storage volumes are exposed to authorized devices via redundant multipath I/O (MPIO) connections, and multiple devices can mount a block device simultaneously in a clustering configuration.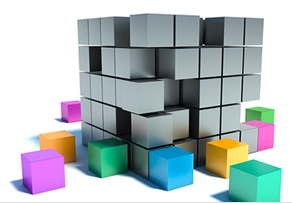 Snapshots & Replication (Endurance only): Efficient, point-in-time snapshots are captured non-disruptively and engineered to minimize space. Snapshots can be replicated to select DWTI data centers.
Global Footprint: Block volumes can be provisioned alongside your cloud servers in DWTI data center locations around the world.
Options: Endurance & Performance
Control every aspect of your storage
Add block storage to your cloud environment in any of our global data centers today by ordering volumes through the customer portal to meet your needs.
Choose between Endurance and Performance options.
Endurance
With Endurance block storage, all storage volumes support snapshots and replication.
Volumes can be provisioned in your desired storage capacity—from 20GB to 12TB—and at your desired IOPS tier with simple per-GB pricing to support a variety of application needs.
Popular Use Cases
Business Continuity: Meet business recovery objectives by non-disruptively capturing point-in-time snapshots and replicating to DWTI data centers for nearly instantaneous disaster recovery.
Large Relational Databases: Handle the database capacity and performance requirements by scaling up, whether you're deploying Oracle, Microsoft SQL, PostgreSQL or MySQL.
Dedicated File System: Create your file system for sharing across multiple servers and applications.
Performance
When data moves fast, ensure your persistent storage can keep up by selecting Performance block storage.
Choose the storage capacity you need—from 20GB to 12TB—and select the number of IOPS you want to be dedicated to your block storage volume.
Popular Use Cases
NoSQL Databases: Ideal for NoSQL databases because performance volumes can be provisioned with specific IOPS to achieve specific read/write speeds.
High Transaction Workloads: Stripe performance volumes together to achieve up to 6,000 IOPS to meet even the most demanding I/O requirements.
High I/O Applications: Applications that have frequent reads/writes will benefit from the speed and consistent input/output of performance volumes.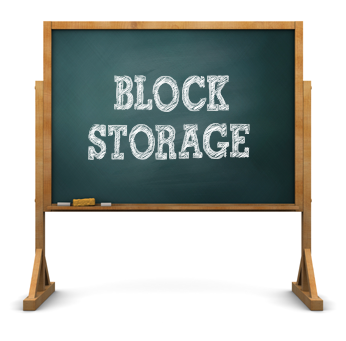 Block Storage 101
Is block storage right for you?
Block-level storage is an iSCSI-based storage solution provisioned in raw volumes of unformatted blocks and deployed in a SAN environment accessible over DWTI's private network. Some of the most popular use cases for block-level storage include databases, virtual server deployments, and big data analytics.
DWTI block storage has been engineered to run on specialized, high-performance storage devices that seamlessly fuse solid-state drives—ideal for computing operations that need higher input/output operations per second (IOPS)—with enterprise-grade spinning disks—allowing near-limitless scalability while minimizing costs.
Your block storage is hosted in the same data-center as your DWTI virtual, and bare metal servers and volumes can be replicated to other DWTI data centers over our private network.