File-level NAS Storage to Meet Any Demand
DWTI file storage allows you be as demanding as you can be: high performance, feature-rich NFS-based file storage, file share capacities up to 12TB.
Why not add snapshot and replication support (Endurance) or unparalleled IOPS allocations (Performance)? Your business deserves it.
Flexible
Customize your file storage solution and scale it based on size or performance.
Reliable
Objects are written multiple times per cluster, with auto-healing capabilities in case of drive failure.
Predictable Billing
Lock in costs every month. No hidden fees or charges.
DWTI File Storage
Any and all storage demands met
Durable: Our file storage protects the integrity of the data and maintains availability through maintenance events and unplanned failures.
Allocated IOPS: Shares are provisioned with customizable allocated levels of IOPS to meet your workload's unique storage needs.
Highly Available Connectivity: File storage shares are exposed to authorized devices over routed TCP/IP connections for resiliency.
Snapshots & Replications (Endurance only): Efficient, point-in-time snapshots that are captured non-disruptively and engineered to minimize space. Snapshots can be replicated to select DWTI data centers.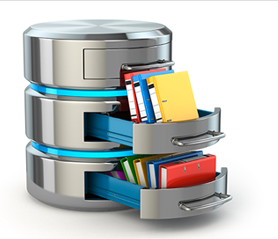 Global Footprint: File shares can be provisioned alongside your cloud servers in DWTI data center locations around the world.
Options: Endurance & Performance
Control every aspect of your storage
Add block storage to your cloud environment in any of our global data centers today by ordering volumes through the customer portal to meet your needs.
Choose between Endurance and Performance options.
Endurance
With Endurance block storage, all storage volumes support snapshots and replication.
Volumes can be provisioned in your desired storage capacity—from 20GB to 12TB—and at your desired IOPS tier with simple per-GB pricing to support a variety of application needs.
Popular Use Cases
Backup/Archive: Provision durable, persistent storage for data that needs to be moved off of local disk.
Hypervisor VM Storage: Host a library of virtual machine images to for VMs running in your private cloud environment.
Mass File Storage: Store and share files with a cost-effective storage solution.
Performance
When data moves fast, ensure your persistent storage can keep up by selecting Performance block storage.
Choose the storage capacity you need—from 20GB to 12TB—and select the number of IOPS you want to be dedicated to your block storage volume.
Popular Use Cases
Virtual Desktop: Meet the rigorous demands of desktop users in a virtual desktop infrastructure with file shares that are provisioned to peak amounts of IOPS.
Big Data Analytics: Achieve the read/write speed required by big data analytics.
Digital Media: Performance shares provisioned to specific IOPS and capacity can offer digital media companies the ability to always have content available to its creators and consumers.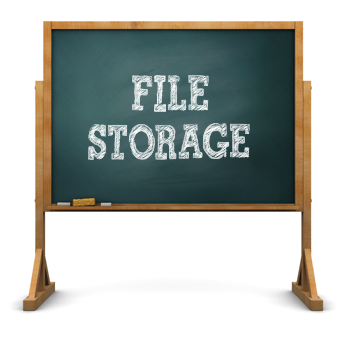 File storage 101
Is file storage right for you?
File storage is an NFS-based storage solution provisioned in formatted file shares on a networked storage device and deployed in NAS environment. File-level storage is easy to use and is readily compatible with most popular operating systems. As the name suggests, file-level storage is designed to support the storing and retrieving of massive amounts of files.
DWTI file storage shares provide enterprise-grade data performance and durability, standard. The service is built on an industry-leading storage architecture that seamlessly fuses solid-state drives—ideal for computing operations that need higher input/output operations per second (IOPS)—with enterprise-grade spinning disks—allowing near-limitless scalability while minimizing costs.
Your file storage is hosted in the same data center as your DWTI virtual, and bare metal servers and shares can be replicated to other DWTI data-centers over our private network.